Chiropractic Adjustments: we utilize various techniques to stimulate your nervous system with the intent to help your body regain control of and improve your health. Health as defined by the National Institute of Health is: "a state of complete physical, mental and social well being and not merely the absence of disease or infirmity." It is for this very reason that so many people from professional athletes to everyday families choose Chiropractic Care as the treatment of choice for their Health and Wellness.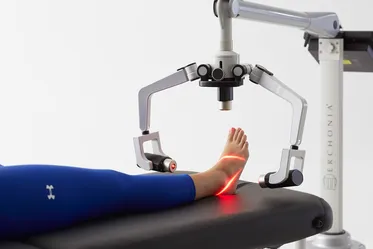 Cold Laser Therapy: When laser light is absorbed by living tissue, it triggers biological reactions in the cells. Chemical substances are produced, released and carried by blood and lymphatic flow to other parts of the system. Here are some of the specific physiologic responses:

*Reduction in pain by causing production of natural pain killers.
*Reduction of inflammation by suppressing inflammatory enzymes that create swelling, redness, pain and heat.
*Release of tight muscles that create chronic pain, joint problems and decreased mobility.
*Faster bone repair
Zerona Z6 Body Sculpting Laser: The Zerona Z6 Laser is a non-invasive fat loss laser that has been proven to reduce fat in the waist, hips, thighs, and more in as little as 2 weeks- without any downtime or side effects. Lose inches and get the body and confidence you deserve. The Zerona Z6 can help you lose 1-3 dress sizes in just 2 weeks! Our new Zerona Z6 Fat Loss Laser can help you make that happen! This fat loss laser can shrink your fat cells from grapes to raisins and restart your health kick. No side effects, only size effects. Try a free consultation and free treatment to get rid of that unwanted fat.
Inter-segmental Traction: is used to separate and stretch the spinal segments to promote distraction and gliding of the spinal joints and to dissipate joint swelling. This involves laying on a table while rollers travel up and down the spine which creates the traction and movement of the joints.
Electrical Muscle Stimulation: high volt pulsed and interferential current are used to treat edema, inflammation, muscle spasm, limited mobility and re-education of muscle function. It can also be used to treat pain, adhesions as well as be used as a passive exercise and relax tissues. Small sticky electrodes are placed on the body and the stimulation is then passed into the affected tissues to the patients tolerance.
Ultrasound: is used to provide deep penetrating heat within the tissue and produces a micro-massage within the tissue by breaking down scar tissue and reducing edema. It will also produce a mild sedative effect where muscles, tendons and ligaments attach to the bone.
Manual Therapy: manual therapy techniques include soft tissue and joint mobilization, manipulation, manual lymphatic drainage, manual traction, trigger point therapy and myofascial release. These are used to treat restricted motion of soft tissues, articular structures, neural or vascular systems. This is a very deep tissue treatment that helps restore proper motion and function to the soft tissue and speeds recovery after an injury.
Therapeutic Exercise: are performed in either an active, active assisted or passive approach. They are reasonable and medically necessary for a loss or restriction of joint motion, strength, functional capacity of mobility that has resulted from a specific injury or chronic posture problems.
Massage Therapy: is s soft relaxing way to reduce stress physically and emotionally by stroking, compressing and percussing muscles. This is your typical spa type relaxing therapy that is a great way to improve blood flow, reduce muscle tension and overall help relax and reduce your stress level.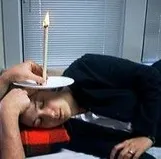 Ear Candling: is a natural, non-intrusive procedure that may help alleviate the painful effects of chronic headaches or sinus conditions, ear infections, allergies or vertigo, as well as minor hearing loss due to excessive earwax build up.